At our Solon location, we offer adult cake decorating classes year round! Our most popular class is our Buttercream Bootcamp, a 4 hour class which covers everything from frosting and stacking a buttercream cake, piping with buttercream ,and of course, amazing buttercream flowers! We also offer a fun Ladies night, where you can bring wine, snacks and friends to decorate cupcakes with! Our Beginners Buttercream class is perfect if you have an interest in cake decorating, but have never tried it. We guarantee you will learn a lot and have so much fun! Check out some of these pictures of our students work. Our current class schedule is on our Class page.
2 ladies showing off their fabulous skills at our Buttercream Boot camp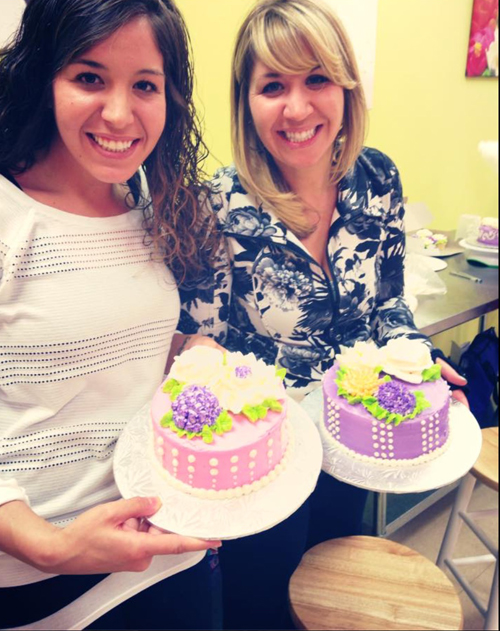 A fun idea for Corporate events! Tri-C held a team building event at our shop and had so much fun!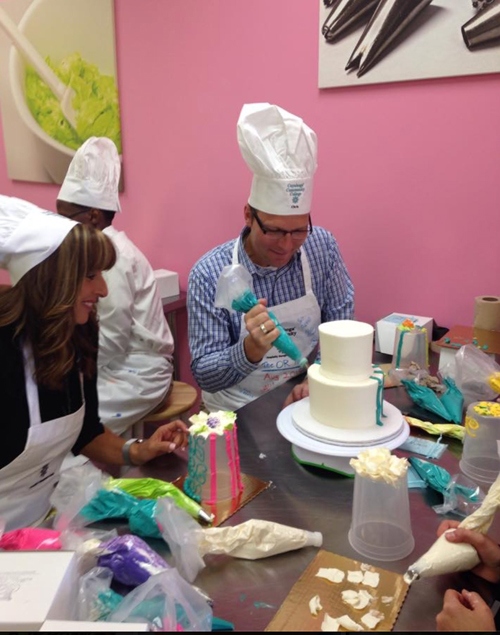 Shirley proudly showing off her flowers at a Beginners Buttercream class. Way to go Shirley!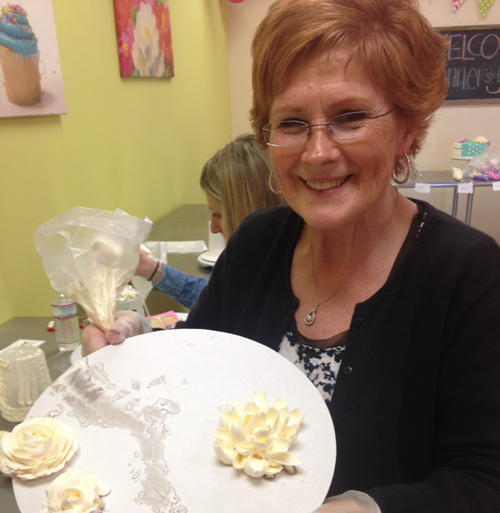 A Family having way to much fun at a Ladies night! Buttercream shots anyone??:)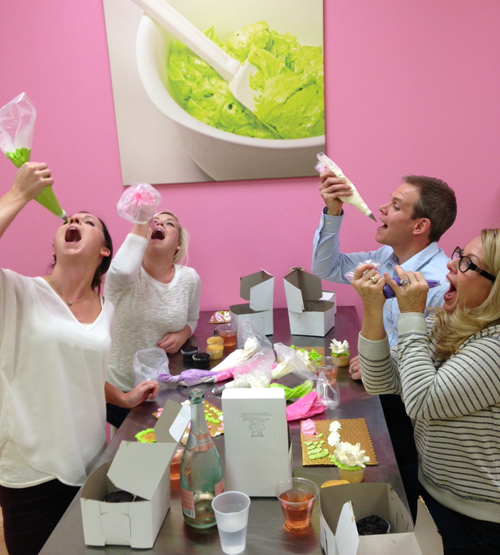 Mothers and Daughters enjoying their time together at a Floral Cupcakes techniques class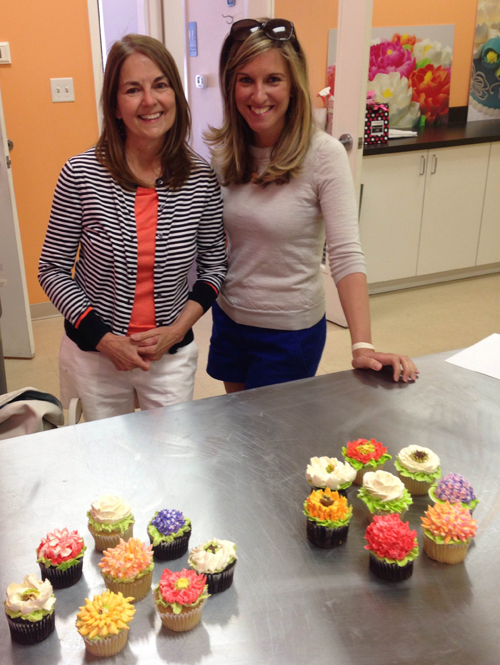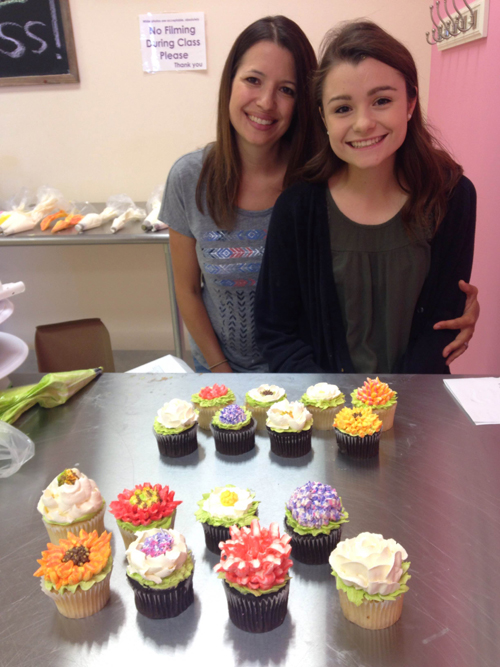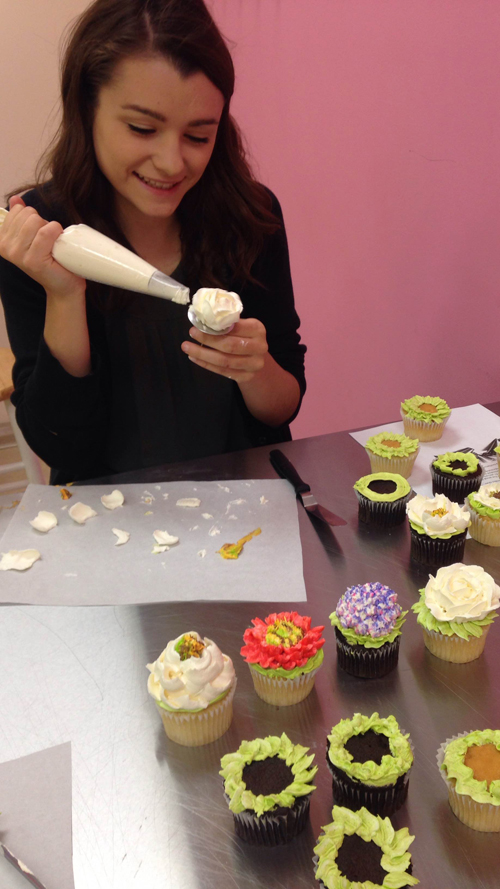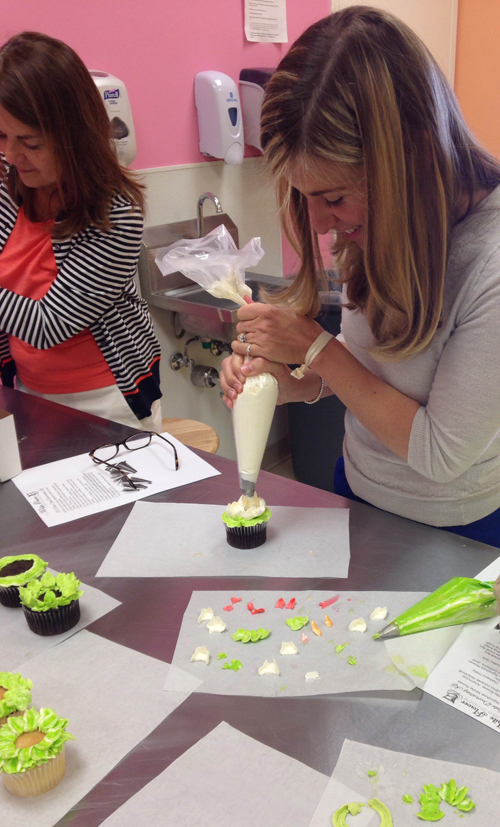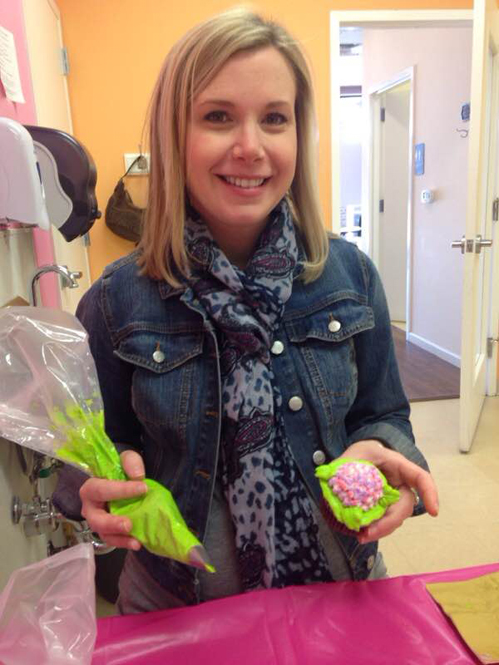 2 amazing students that came in from Columbus for our Buttercream Boot Camp